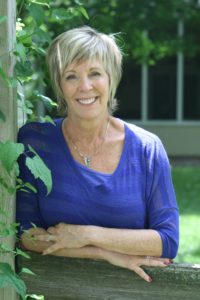 Kim Rager is the founder and owner of Breath Rising. She is a deeply spiritual person who has made healing and fostering her connection to herself and to God her lifelong journey.
Kim is a Certified Transformational Breath® Facilitator, trained and certified in the Transformational Breath® Self-Healing System. Her teacher was founder Dr. Judith Kravitz and she has completed all levels of training.
Having struggled with depression, anxiety, negative thinking, addictions and repressed memories, Kim understands the journey. Loss of self was her greatest hurdle. On her own path, she has experienced many healing modalities including talk therapy, women's groups, meditation, The Work of Byron Katie, Reiki, AA, Alanon and Woman Within. Kim has truly lived her own healing journey and is now compelled to share this powerful work with others. She brings a deep empathy and compassion to this work and to her clients. Along with her certification in Transformational Breath® and advanced training in several other healing modalities, Kim holds a BA in Religion and is a Certified Archetypal Consultant.