Breathing Beyond Grief™ Online (Wed AM)
With Jennifer Gronbach, Senior Trainer and Grief Specialist and Mary Stockton, Grief Recovery Specialist and CTBF
June 23 - July 28, 2021
Our world has changed, like it or not.  We have all lost the way things used to be for us, and, as a result, we are filled with a level of emotion and anxiety we have not been taught how to navigate.  Consequently, we turn to our "vices" (TV, food, substances, over-exercise, complaining, etc.), only to realize they are just a Band-Aid when we still… can't…sleep!
Why? Our body is like a pressure cooker.  It fills with the energy of unresolved emotion we have suppressed along the way and, especially, with the uncharted territory of today. We have learned to hold on to our emotions in childhood: "Stop crying or I'll give you something to cry about," and today: "Just get used to our new normal." These are intellectual responses to a heart communication; therefore, we do not feel truly heard. Eventually, our pressure cooker is full and we are no longer in charge but driven by the discomfort caused by these pent-up emotions. We use our vices to "let off steam" but that only helps in the short term and the cycle continues.  This unresolved emotion can cause physical issues as well as general anxiety, depression, or illness.
You have all you need within you to create peace in every moment and experience joy once again, you just need to be shown how!  
Breathing BEYOND Grief™ is an experiential program that shows you how to move beyond this uncertainty at the causal level,  become more present and learn how to navigate your emotions. In this program we will uncover what we have learned about emotion, discover where we have unresolved emotion, both in life and in the body, and learn the steps necessary to recover.
Through writing and communication, we begin to discover and integrate unresolved emotion and negativity at the conscious level, while working with Transformational Breath®  to integrate stress, anxiety and grief at the subconscious and cellular level.
Experience a new sense of freedom and empowerment as you leave armed with techniques to help you empty your pressure cooker and truly find peace amidst the chaos.
Leaders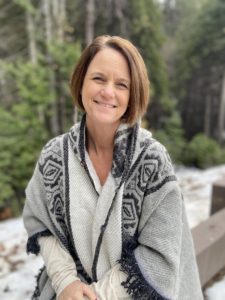 Jennifer Gronbach, Senior Trainer and Grief Specialist
Jennifer is the founder of The Clearing Center and creator of the Breathing Beyond program.  She is a senior trainer of Transformational Breath® and Grief Specialist and spiritual seeker.  Experiencing depression, she found healing in the power of her breath.  As deeper truths were revealed by the breathwork, the writing and communication of grief recovery work became increasingly important for her to feel seen, heard and loved on all levels and truly take responsibility for her emotional health.  This allowed her to truly embrace who she was and live in authenticity. She now shares these powerful programs to assist others to…
Learn more about Jennifer Gronbach, Senior Trainer and Grief Specialist