Living in Presence
With Jennifer Gronbach, Senior Trainer and Grief Specialist
January 11 - March 22, 2021
Join us for an experiential adventure into the present moment as we journey through The Presence Process by Michael Brown.  This is a process that guides you through a 10-week self-facilitated journey with breath work and into present moment awareness.  Each week we will come together on Zoom, breathe together, share and  look ahead to the next week with some guidance and encouragement.  This will be a 12-week course, which includes the 10-week process with an intro and followup session.
In the words of Michael Brown:
"Today we all face an increasing flow of events about which we may feel we can do nothing.  This is not true.  It is crucial we now experientially realize we are each responsible for navigating the quality of our personal experience.  This book teaches us how to embrace authentic personal responsibility.  It reveals the mechanics shaping the way we feel about our life and how we manifest our experience in a manner that empowers us to respond consciously to every facet of our lives.  It offers a simple, practical approach to accomplishing and maintaining personal peace in the midst of accelerating change, discomfort, conflict and chaos."
During this course, you will:
Learn to Respond vs. React
Take Responsibility for the Quality of your Experience
Find Peace Amidst Chaos
Get ready for the most amazing ride of your life, The Presence Process.
Click to listen to Intro Call Replay
Program Details:
Monday Evenings 5-6:15  p.m.  Pacific Time
We will be using the Zoom Platform.  Get the app on your tablet or phone for easy use.  You will receive call details in your inbox prior to the call.
Calls will be recorded in the event you cannot be on the call.
Private Facebook Page for sharing
Cost:  $120
Prerequisite:
Purchase The Presence Process Revised Edition, by Michael Brown on Amazon.
Leader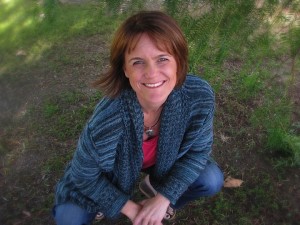 Jennifer Gronbach, Senior Trainer and Grief Specialist
Jennifer is the founder of The Clearing Center and creator of the Breathing Beyond program.  She is a senior trainer of Transformational Breath® and Grief Specialist and spiritual seeker.  Experiencing depression, she found healing in the power of her breath.  As deeper truths were revealed by the breathwork, the writing and communication of grief recovery work became increasingly important for her to feel seen, heard and loved on all levels and truly take responsibility for her emotional health.  This allowed her to truly embrace who she was and live in authenticity. She now shares these powerful programs to assist others to…
Learn more about Jennifer Gronbach, Senior Trainer and Grief Specialist