Transformational Breath® Online Class
With Jennifer Gronbach, Senior Trainer and Grief Specialist
Open Dates
Class is cancelled Thursday July 29th.
Join us for a online group session on Zoom! We would like to offer connection with others and assistance in staying balanced and grounded at this challenging time and a breath session is key to that.
Our weekly class is now on Zoom! .
This class is available to EVERYONE. If you are a beginner or have never done Transformational Breath­® or breathwork online you are welcome to join us!
Once registered, you will be sent the Zoom link and password as well as a checklist to review prior to your session. The checklist includes ways of getting your space ready and supplies you will need for your most comfortable breath session.
COST: This class is offered on a donation basis, so please do not let finances get in the way of your health and well-being at this time. You may donate when you register or by Venmo to @theclearingcenter.
See you Thursday at 6 p.m. Pacific!
Leader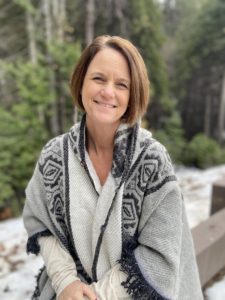 Jennifer Gronbach, Senior Trainer and Grief Specialist
Jennifer is the founder of The Clearing Center and creator of the Breathing Beyond program.  She is a senior trainer of Transformational Breath® and Grief Specialist and spiritual seeker.  Experiencing depression, she found healing in the power of her breath.  As deeper truths were revealed by the breathwork, the writing and communication of grief recovery work became increasingly important for her to feel seen, heard and loved on all levels and truly take responsibility for her emotional health.  This allowed her to truly embrace who she was and live in authenticity. She now shares these powerful programs to assist others to…
Learn more about Jennifer Gronbach, Senior Trainer and Grief Specialist